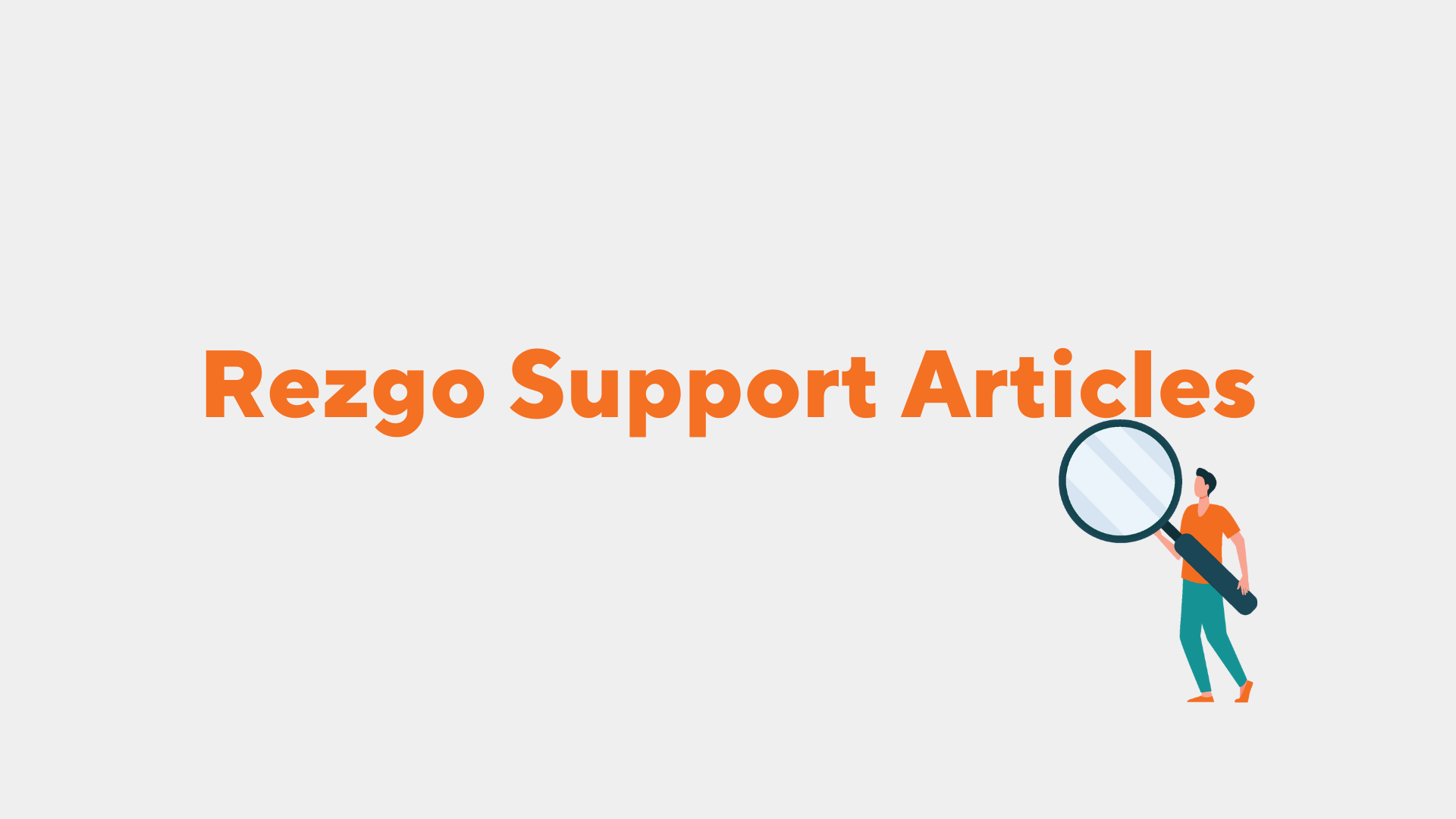 We recommend that you build out your tour or activity website using the following 5 steps:
STEP ONE: Learn Rezgo – General settings
The most important first step is to learn how to use the Rezgo Tour Operator Software.  We have prepared a number of resources for you to get familiar with Rezgo and the administration system.  Before you do anything:
Get your tour information together.  In particular make sure you have your descriptions, itineraries, schedules, and photos.  For more details, read this article about structuring your tour or activities.
If you plan on using an online payment gateway, you'll want to check the compatible gateway list and make sure you select one that is supported.
Getting Started

tutorials

 – These tutorials will guide you through the process of setting up your account.
STEP TWO: Payment Methods / Payment Gateway integration
Once you have become familiar with Rezgo, you will need to figure out how you want & need to collect payments from your customers.  Remember that having great content is only valuable if you have a way to convert your visitors into paying customers.  If you already accept payments through a merchant account, talk to your bank or merchant processor about accepting e-commerce payments.  Make sure to check the list of Rezgo compatible payment gateways to make sure your preferred payment gateway is already integrated with Rezgo.
STEP THREE: Add your tours and options
Once you have your settings updated and your payment methods sorted out, you can add your tours and activities into Rezgo.  Based on the information you gathered in step one, you can begin the process of loading your tours with your availability and updated pricing.  For help in adding your tours please refer to the following video tutorials:
STEP FOUR: Customize your Rezgo website
One of the best features of Rezgo is the ability to make your Rezgo booking engine look just like your website.  In order to customize the booking engine, however, you will need some knowledge of HTML.  If you need help with customizing your Rezgo website we would be happy to provide a basic customization (some conditions apply).  For more information, please send the URL of your website and your Rezgo company name via email to support@rezgo.com.
In addition to the private label Rezgo website, there are other integration options available including:
Rezgo WordPress Plug-in
Rezgo Booking Widget
Open Source PHP application (for advanced developers)
STEP FIVE: Final Testing & Launch
In order to test the full booking experience on your Rezgo account, you must activate your account and add a credit card on file.  For more information about activating your account, please refer to this tutorial video:
Once your account is activated, we recommend using the following test plan to verify that your booking engine is working the way you want.  If you are testing with an actual payment gateway, you may want to create a $1.00 test option in your inventory in order to test the payment process without charging a large transaction to your credit card.
Using Firefox, Safari, or Chrome web browser, go to your Rezgo website.
On your tour list page, make sure your site intro is displaying as intended.
Check to make sure the tours you want displayed are showing correctly in the tour list.
Click on one of the tours in your list to view the tour details.
On the tour details page, check to make sure all the content you entered in the Rezgo admin is showing as intended.
Check the calendar to make sure the availability dates for the tour are displaying as intended.
Click on one of the available dates to view the options for the tour.
Check to make sure the options displayed are the ones you wanted to display (based on your rules).
Select one of the options.
Make sure the pricing levels are correct and that the minimum number message is displayed (if appropriate).
Select a price level (add a quantity) and click the book now button to continue to the secure booking process.
If you have the order system enabled, are you able to continue shopping?  Did the tour get added to the order correctly?
Click the continue button to check-out.
On the secure booking page, make sure that there is a padlock icon in URL bar.
Check to make sure that all custom form fields are appearing as intended.
Enter in sample (or live data) into the guest/passenger fields and click the next button.
On the payment information page, enter your billing address information.
Check to make sure your preferred front-end payment methods are displaying as intended.
If using a payment gateway, enter in payment information using a valid credit card.
Click on the complete booking button.
If payment is being made with a payment gateway, the resulting booking will be confirmed.  If the booking is made using any other payment method, the booking will be marked as NOT YET COMPLETE and payment status PENDING.
Check the receipt to make sure all the information you expect is displaying as intended.
Check your email to make sure you received a booking confirmation from Rezgo.
If you added your email as the customer email for your test booking, check to make sure you received a customer booking confirmation.
In your Rezgo admin, check that the booking shows up in your new booking list.
Click on the booking to view the booking details.
If the booking was paid using a payment gateway, then the corresponding transaction should be attached to the booking.
Go to the reports and check the passenger manifest for the day of the booking to make sure the passengers are listed.
Check the booking report to make sure the booking is shown.
If you are satisfied with the booking, change the status of the booking to CANCELLED.
You are now ready to link your Rezgo site to your main website. To add a link to your website that points your customers to your Rezgo site, follow the instructions in this tutorial video: