EVERYTHING IN ONE PLACE
Features To Keep You Organized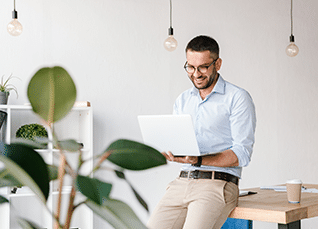 Manage Your Business With Ease
Everything you need to keep on top of your bookings, all in one place–and with our app and mobile interface, it's anywhere you need it. Keep your logistics under control with tools designed to make your job easier.
Easy-To-Book Interface For Customers On Any Device
Using Rezgo means having a professional, trustworthy, and secure website and mobile interface.
Your customers can book your rail tours on any device, any time.
The Tools You Need To Drive Direct Bookings
Best of all, you get all the tools you need to manage your spots, keep track of your bookings and customers, and drive more direct bookings. Once you sign up for free, all the features you need will be available to use, with no monthly fees.
TOUR OPERATORS USE REZGO
Here's What Our Clients Say
Columbia River Kayaking
"Even though it is technically our off season, we have already gotten bookings we wouldn't without the online booking. We are more than satisfied with Rezgo's product and looking forward to continuing to expand our online offerings as Rezgo's technology continues to expand."
Homalco Wildlife & Cultural Tours
"I've been a Rezgo user for our booking software since 2019. I find it easy to navigate and is very user friendly. If I request help from the support team, they are efficient, and reliable. Rezgo and the support team make my job as a Tour Coordinator run very smoothly for bookings. I'd highly recommend the Rezgo software."
McKinley Creekside Cabins and Café
"I researched several and all were out of our price range or would be taking a significant hit to our profits, which were already quite small as a tour reseller. Rezgo offered the perfect solution at a low cost and flexible enough for us to work with! The onboarding process was smooth and customer service is always responsive and helpful. What we intended to be a band-aid to get us through a transition year has been so easy and wonderful to work with we hope to work with this system for many years!"
HELPING YOU THRIVE
Your Success is Our #1 Goal
Dedicated Setup
Our team of customer success specialists will work with you to make sure you have all the help you need to get up and running quickly. We can even do a one-on-one pre-launch review with you.
Multiple Support Channels
If you ever have a question or need help, you can reach our experienced support team via phone or email. We get back to you within 24 hours on standard working days.
Comprehensive Knowledgebase
The Rezgo platform has the most complete and thorough knowledgebase and online user manual of any tour or activity system. Answers to your questions are only a few clicks away.
HERE FOR YOU
We Only Succeed When You Succeed
Thanks to our subscription-free model, the pressure is on us to help you earn more bookings to grow your company. After all, we only succeed when you succeed. Rezgo gives you a partner who will be there to help you scale efficiently, with low overhead compared to services that make you pay hefty monthly costs, and the option to pass fees straight to your customers.
Our payment system allows you to plan for the future without worrying about unpredictable circumstances. Whether you book 10 events in a month or 1000, Rezgo's subscription-free model allows you the breathing room to manage your finances properly.
Let's work together to make your business thrive.